LOGOTYPE & GRAPHIC DESIGN
Working at Upslide has led me to work for various companies on temporary missions for graphic design needs. One of them was EXANE, a subsidiary company of the BNP Paribas group.

My mission was for their internal graphic design needs: redo a graphic chart, redesigning a powerpoint template fit for their needs as well as creating a pack of icons (probably the best part of the job).
1// PICTOGRAM DESIGN
Part of the Exane redesign project was creating a new set of icons used by the company. Indeed, these icons are very specific: themes are finance bio-chemistry and pharmaceutical, so it was important to have pictograms for these specific usage.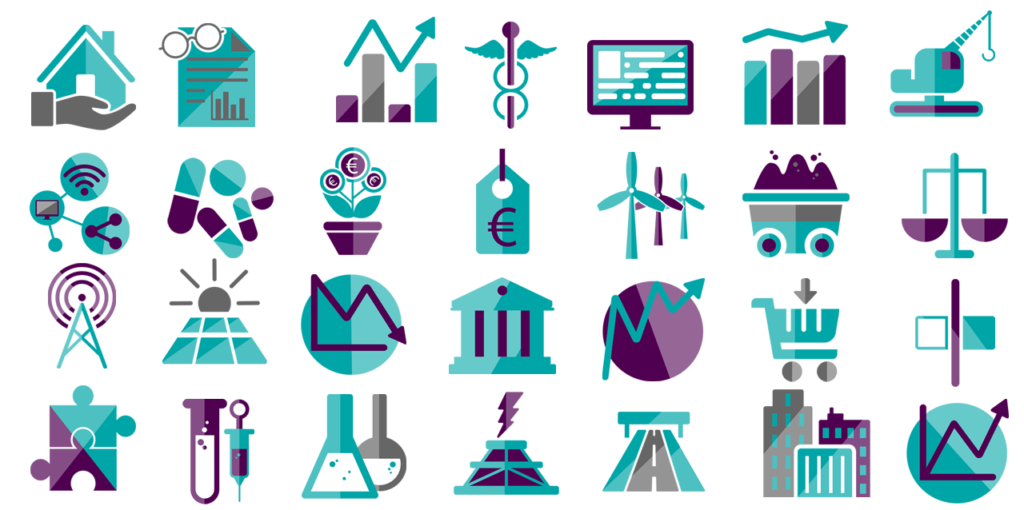 2// POWERPOINT TEMPLATE REDESIGN