LOGOTYPE & GRAPHIC DESIGN
Working at Upslide has led me to work for various companies on temporary missions for graphic design needs. One of them being La Banque Postale.

The brief was to create a powerpoint template design which was generic enough to be used by all but specific enough to meet everyone's needs in presentation. I also had to create a set of Icons specific to La Banque Postale.
1// POWERPOINT TEMPLATE DESIGN
Part of this project was creating a powerpoint template that would be good for any usage by La Banque Postale. A very graphic presentation was expected that is also very generic to fit every need. A very strict graphic chart with many color codes, do's and don'ts were to be respected.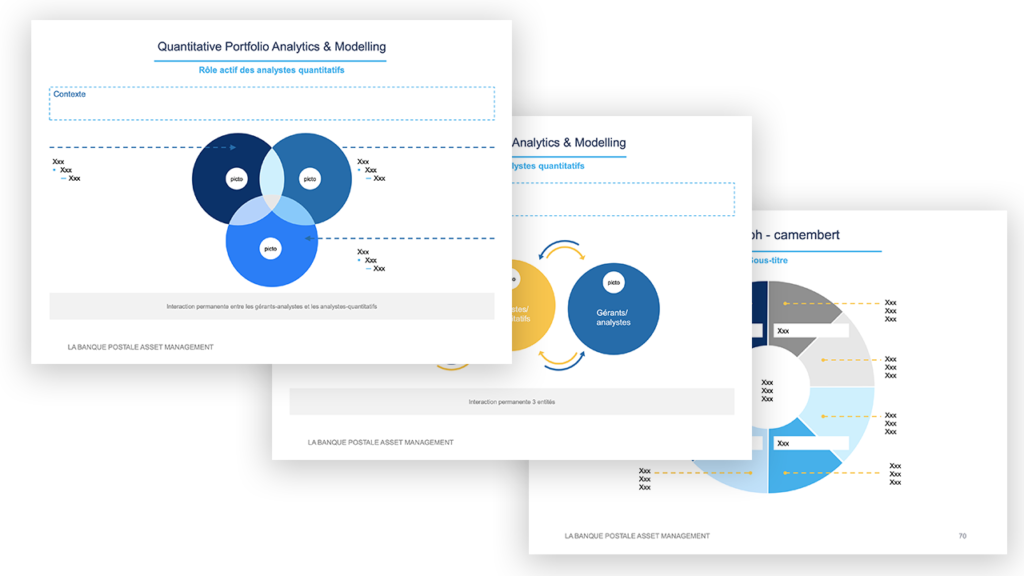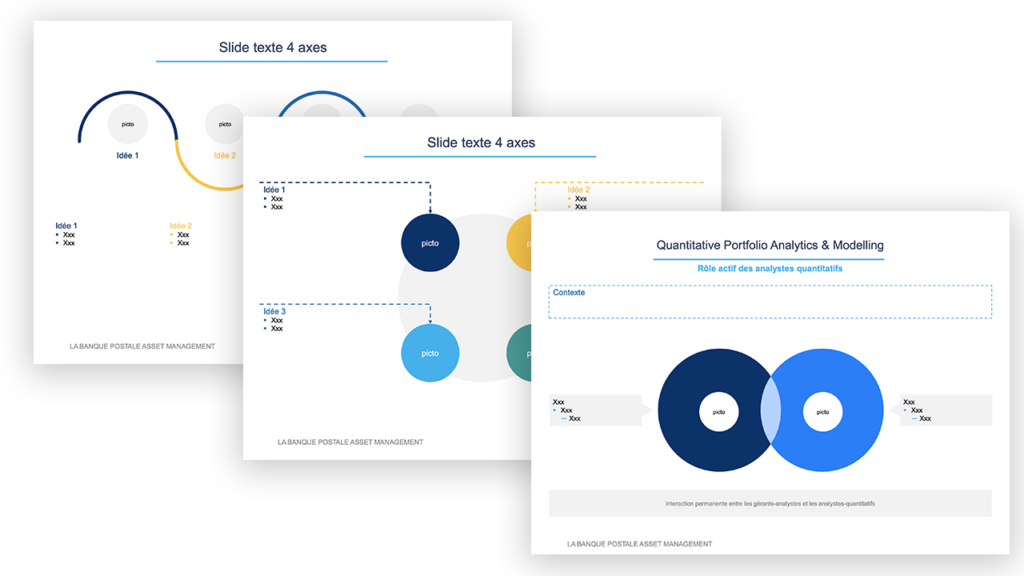 2// PICTOGRAM DESIGN
To illustrate the very graphic PowerPoint slides, a new set of pictograms were created following the graphic chart of La Banque Postale